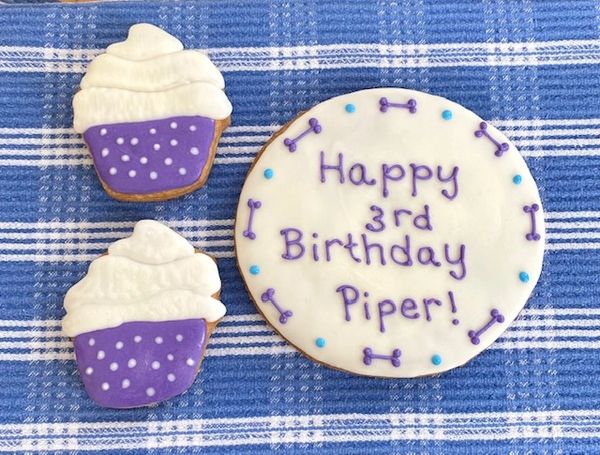 DECORATED COOKIE CAKE!!   $16.00
Includes:
5-inch round Cookie Cake for your best friend's special ocassion: gotcha day, birthday, holidays, or any special message that I can fit on the cookie!  You choose the flavor and colors!
Add 2 extra cupcake cookies for the other dogs in the party!  Decorated to match the cake!
For ingredients and nutritional information, refer to the treat listing for the flavor you choose.  Please allow at least 7 days when ordering this item.