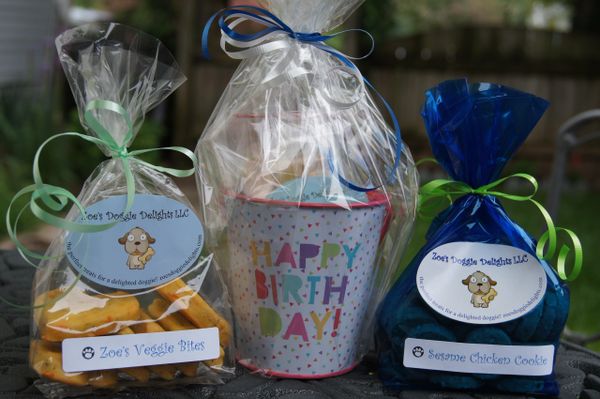 Customized package 


Happy Birthday goodies!!   $28.95
Includes:
A jumbo personalized dog bone in Apple Cinnamon flavor, a 5 ounce bag of Peanut Butter Pupcakes, a mini bucket o' bones in Puptastic Pizza flavor, and 2 Itty Bitty Paw Packs of assorted flavors!  (Bucket color may vary) 



Currently featuring a birthday gift set, this custom package option can be ANYTHING you want.  Create a basket, a bucket of treats, a Welcome to the family package, or request alternate ingredients!!  We can bake something custom for your pups or as a gift any time of the year!