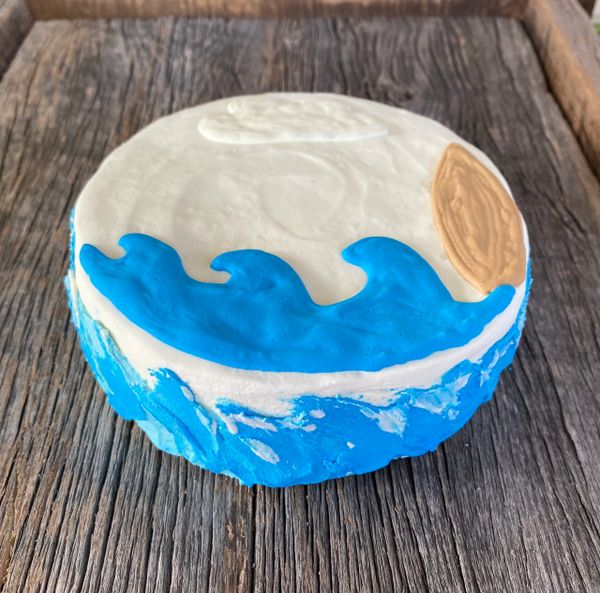 Zoe's Doggie Delights Cakes!   $30

For Happy Barkdays or Happy Holidays!  5 inch round fluffy banana or zucchini & cheddar cake with decorative frosting.  I am so excited to bake a cake for you that you will love as much as your dog does!  The ingredients are keeping with my desire to bake healthy treats for your dogs.  Local, farm fresh eggs, bananas, fresh zucchini, and cheddar cheese.  No salt, sugar, soy, or corn!  
This item can now be shipped!  Please allow about 10 days when ordering this item.
Ingredients:  banana cake - flour, bananas, milk, olive oil, eggs, baking powder, baking soda, cinnamon
                        zucchini cake -  flour, shredded zucchini, shredded cheddar cheese, milk, olive oil, eggs, baking powder, baking soda

                        frosting - milk solids, yogurt powder, tapioca starch, potato starch, potato & tapioca maltodextrin, coconut flour