Oatmeal Carob Chip Cookies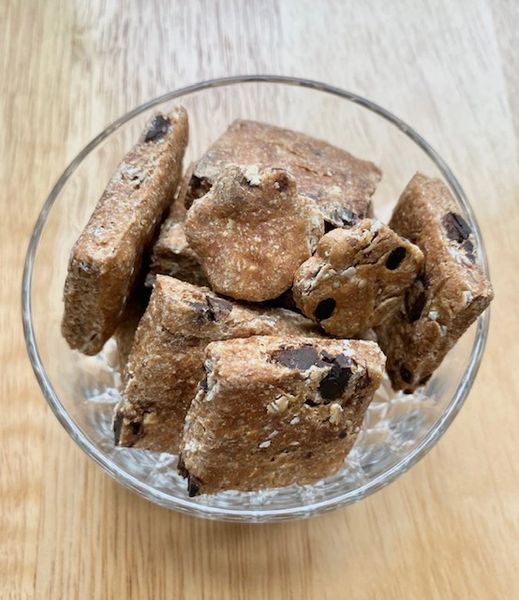 As healthy as a treat can get!  The Carob Chip Cookie contains the uber beneficial ingredient of whole grain oats, which supports a healthy digestive system!  It also includes nonfat dry milk (as you will find in several of our treats) that has Vitamin A, Vitamin D, Calcium, and Protein.  All are helpful for strong bones and muscles, healthy skin and coat.  Comes in a 12 ounce package of cookies. 


Ingredients: whole wheat flour, whole grain oats, nonfat dry milk, carob chips, chicken broth, coconut oil, egg, baking soda
Guaranteed Analysis: Crude Protein (min) 12%, Crude Fat (min) 6%, Crude Fiber (max) 14%, Moisture (max) 15%
The Oatmeal Carob Chip Cookies are best stored in a lightly sealed container away from heat.  Store for longer in the fridge or freezer!