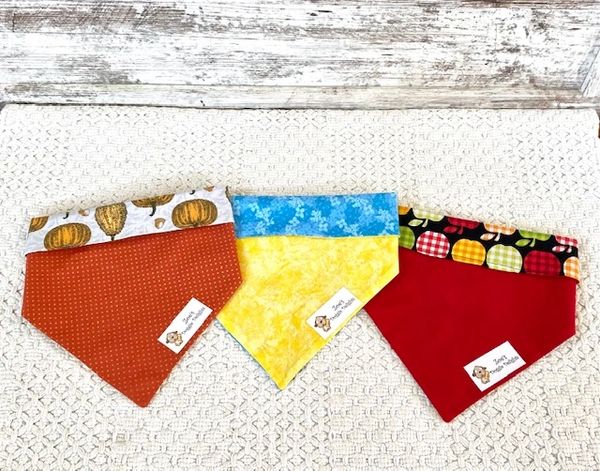 Made to match 3 special treat flavors, Zoe's pet bandanas are here in limited quantities! Grab one while they last, or order together with your dog's favorite treats!
Ingredients: 100% cotton

The bandanas are tie-on and reversible for a 2-in-1 design!  Hand crafted by our friends at Bandyanas, the flavor editions are limited in quantity, one of a kind collectibles!  They are perfect paired with the delicious treats of the same name!  Order today for your best friend or as a holiday gift!