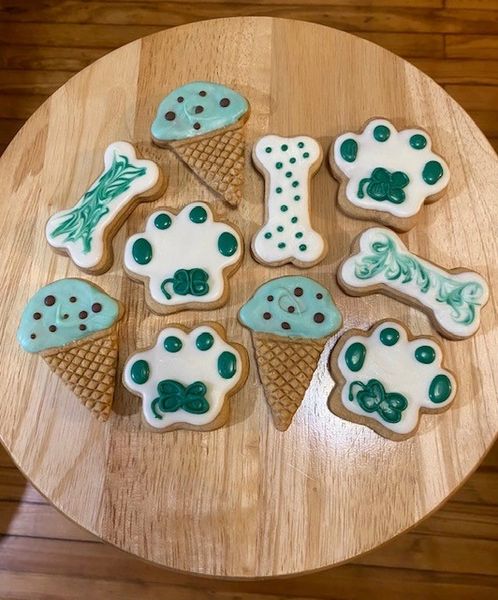 One dozen biscuits in assorted shapes and flavors of yogurt coated treats! 
Dogs love the yummy crunch...pup parents love the healthy, wholesome treats!
 If we are nearing a certain holiday, this pack will come designed for that holiday unless you request otherwise.
 This item contains many options, simply enter what you want in the "special request" section, but you can also contact us for a custom order!
Click on individual products for details on ingredients and nutritional content

All treats are good for 2-3 weeks if stored away from sun, heat and moisture.  Extend shelf life in fridge or freezer!